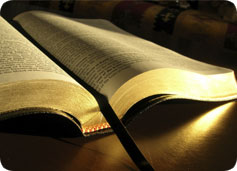 Apr 17, 2023
He is Alive! By Pat Stanton
---
Is He alive? If Jesus Christ is alive, then we must look again at His life. He came to earth as an innocent child, but His return to earth will be as a Mighty Conquering King.
The resurrection of Christ from the dead is an accomplished fact of history. This fact powerfully proves Jesus is the Son of God: "Declared to be the Son of God with power, according to the Spirit of holiness, by the resurrection from the dead" (Romans 1:4).
Because Christ is the Son of God, He is the only One without sin, who made the payment for our sins on the cross. Jesus Christ is now in heaven seated at the right hand of the Father. He is alive forevermore and willing and able to give life for all who will call on His name. "I am He who lives, and was dead, and behold, I am alive forevermore, Amen" (Revelation 1:18).
Dear Friends, the Lord is always ready and willing to give you His strength, peace and hope. "...but these are written that you may believe that Jesus is the Christ, the Son of God, and that believing you may have life in His name" (John 20:31). Ask the Lord to forgive your sins and to come into your heart. Confess and receive Him as your Lord and Savior!