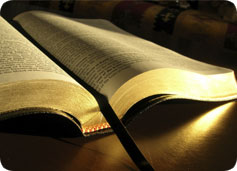 Nov 24, 2022
The Power of Thanksgiving - Part 2 - By Pat Stanton
---
I am reminded of my dad, Rev. J.T. Campbell, who pastored in many churches for over fifty years. When he and my mother came to our home for Thanksgiving dinner, he asked a grandchild to read Psalm 100 just before we enjoyed our meal.

"Make a joyful noise unto the Lord, all ye lands. Serve the Lord with gladness: come before his presence with singing. Know ye that the Lord he is God: it is he that hath made us and not we ourselves; we are his people, and the sheep of his pasture. Enter his gates with thanksgiving, and into his courts with praise: be thankful unto him, and bless his name. For the Lord is good; his mercy is everlasting; and his truth endureth to all generations."
Let me encourage you to be a humble person and to daily express your gratitude to the Lord for his faithfulness. May He bless you!