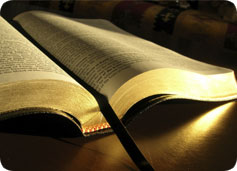 Oct 13, 2022
The Happy Anticipation of Hope - By Pat Stanton
---
Are you experiencing the happy anticipation of hope? "Now may the God of hope fill you with all joy and peace in believing, that you may abound in hope by the power of the Holy Spirit" (Romans 15:13). 
This verse indicates joy and peace can be a great part of your believing faith. When you fully trust the Lord about certain matters, you have great joy and peace released upon you. God, the source of hope, sees your faith, then the Holy Spirit causes you to abound in hope.
The word abound in the Greek, means to:
* super-abound  
* be in excess   
* to exceed beyond measure  
* superabundance
When you have a superabundance of hope, then you will be able to anticipate with pleasure the blessings of the Lord. In the Greek text, hope is referred to as "the happy anticipation of good."
God is "the God of hope." He is the Author of hope. Confident hope is brought to our hearts by the Holy Spirit and our expectation goes to the Father, as we are reminded of His love. "Be of good courage, and He shall strengthen your heart, all you who hope in the Lord" (Psalm 31:24).