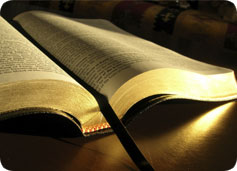 Aug 12, 2022
Perfect - By Pat Stanton
---
"As for God, his way is perfect: the word of the Lord is tried: he is a buckler to all those who trust in him" (Psalm 18:30). The Lord spoke to my heart as I read this verse. According to verse 30, His way is His Word.
This word perfect means to be entire, whole, and without blemish. The Word of the Lord is sound and undefiled. The Word of the Lord will also stand forever and is a sure foundation for all of life.
The Psalmist goes on to say in verse 32, "He makes my way perfect." Not only is God and His way perfect, but He declares that He will make all of your ways whole (perfect).
I encourage you to bring all your ways before the Lord, and believe and trust Him for His fullness. Remember,"It is God that girds me with strength and makes my way perfect."
I pray for you to receive an answer to all your prayers prayed in faith. The Lord is a rewarder of all those who diligently seek after Him (Hebrews 11:6). The Lord loves to open the windows of heaven and release His blessings!