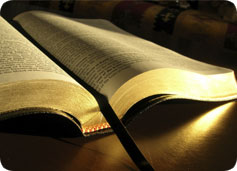 Jan 14, 2022
Finding Your Purpose and Goal - By Pat Stanton
---
Have you found your purpose for living? Do your goals and vision line up with the principals in the Bible? I like what God thinks about purposes. He shared His eternal plan with the world in Ephesians 3:11, "...according to the eternal purpose which He accomplished in Christ Jesus our Lord..."
Also 2 Timothy 1:9 gives the heart of the gospel message, "...who has saved us and called us with a holy calling, not according to our works, but according to His own purpose and grace which was given to us in Christ Jesus before time began,..."
I believe God gave guidelines for determining our purpose for living. He gave His only Son for the good of mankind. He had a goal, purpose, and vision to bring light and peace to the world.
Jesus Christ the Son, showed us the way in 1 John 3:8b and Acts 10:30,"For this purpose the Son of God was manifested, that He might destroy the works of the devil; and He went about doing good and healing all who were oppressed of the devil." In all of our goals, we can be like our Lord who went about doing good.