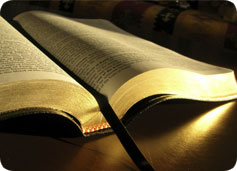 Dec 4, 2017
I like the word holiday. Just the thought of celebrating is something I look forward to. The word comes from "holy," plus "day" - (a holy day).
1. It can be a day set aside for special religious observance
2. A day of freedom from work; especially one in commemoration of an event
3. A vacation
I am so glad God loves holidays. He planned the greatest holiday ever. It was "out of this world!" The first holiday plans originated in heaven.
God planned two trips for His Son, the Lord Jesus Christ. The first trip happened in very humble surroundings - a feed trough (open box for livestock feed) for the Savior's baby bed.
Our Lord Jesus chose to lay down His royal robes for a season and allowed Himself to be wrapped in long strips of cloth (swaddling cloth for infants).
We can easily see a joyful Christmas holiday can be maintained by the lowly in heart (those who will humbly love and serve others).
The second trip Christ will make will be the holiday of all holidays! (Talk about taking a break, celebrating with friends and family, dining in elegance...) The Second Coming of Christ will be a time you will never forget. Put it on your calendar!
You can make a reservation by placing your trust in the gift of Christ. He is worthy of our celebration and praise.
HAVE YOU RECEIVED THE GIFT? I ask you to search your heart. Have you received the gift of eternal life by asking God to forgive your sin and asking the Lord Jesus Christ to come into your heart?
"For the wages of sin is death, but the gift of God is eternal life in Christ Jesus our Lord," (Romans 6:23).
Pray the prayer below to ask Jesus into your heart. He is the perfect gift just for you!
God, I believe Jesus Christ is your Son. He died on a cross for my sins, and has been raised from the dead. God forgive my sins, wash me in the blood of Jesus. Jesus, come and live inside of my heart. I believe I am now saved and made new, as I confess Jesus Christ is Lord and Master of my life!
Nov 27, 2017
Does God give good things to His children? The Bible tells us God is a remarkable Father. He not only supplies the needs of His family, but also wants to satisfy their wants. Psalm 84:11 states, "No good thing will He withhold from those who walk uprightly."
We are also taught in Psalm 37:4, God will give you the desires of your heart. "Delight yourself in the Lord, and He will give you the desires of your heart."
The Bible is clear in teaching that God wants us to have enough. He is our Shepherd and He says we do not have to be in need or lack (Psalm 23:1).
"Oh, taste and see that the Lord is good; Blessed is the man who trusts in Him"! ...there is no lack to those who fear Him. 
The Lord really is the good Shepherd. He is also Almighty God, and will do the miraculous to bring the help we need. We need to ask, believe, and to walk uprightly before the Lord. Romans 8:32b, "How shall he not with him, also freely give us all things." 
He wants to meet our needs. He also wants us to be able to share our surplus of food and clothing with the poor and people around us who have needs. 
Nov 21, 2017
Thanksgiving is a special time of the year. Do I enjoy all the good food, especially the desserts? Yes, I really do! I would also like to think that I am blessed by focusing on the goodness of God.

In past years, when my mother and dad came to visit for Thanksgiving, I always asked Dad to share thoughts about the Lord. He loved to read from Psalm 100:4-5, "Enter into His gates with thanksgiving, and into His courts with praise. Be thankful to Him, and bless His name. For the Lord is good; His mercy is everlasting, and His truth endures to all generations."
What is thanksgiving to God? It is gratitude - a grateful language to God. It is an act of worship. Strong's concordance states that thanksgiving can be an extension of the hand in adoration. It can also be a choir of worshippers, a sacrifice of praise, or an offering. Join me as we give thanks.