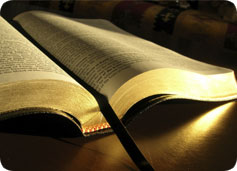 Jan 11, 2021
What Are You Looking For? By Pat Stanton
---
We must have a proper goal and vision in order to have focus. In our pursuit of life we are surrounded by negative circumstances that constantly stand up and call for our attention. We as Christian believers must hear again the words of Paul in Philippians 3:14, "I press toward the mark for the prize of the high calling of God in Christ Jesus."
Our daily walk/run must bring us closer to a dynamic devotion to our Lord. Our devotion will cause us to focus on the prize.
We have this awesome privilege of an intimate eternity with our Lord. As we yield to the life and person of the Holy Spirit, we will have the strength and patience to press toward the goal.
What is your focus? Is it to know Christ? Do you want to become deeply acquainted with Him, and know the power that flows out from His life!
1. Are you still in the race God has put before you?
2. Are you thinking of quitting and letting someone else wear your shoes?
3. Have you finished the course and completed all the Lord has spoken?
Our focus must be on the prize, our Lord Jesus Christ.
ON YOUR MARK, GET SET, READY, GO!