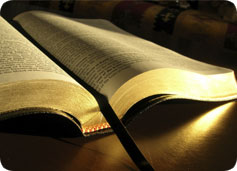 Mar 10, 2019
Steps to Your Healing - By Pat Stanton
---
Get A Fresh Perspective of God and Yourself!
Isaiah 55:14, "In righteousness you shall be established. You shall be far from oppression, for you shall not fear; and from terror, it shall not come near you."
1. Remember who you are in Him - established strong in Him - a child of the King
2. You are far from oppression
3. Confident, no fear or terror will come near

Vs. 17, "No weapon formed against you shall prosper, and every tongue that rises against you in judgment you shall condemn. This is the heritage of the servants of the Lord, and their righteousness is from Me, says the Lord."
No weapon will succeed or prosper
The tongue (you will silence words from the enemy)
This is your right (heritage - a child of the Lord, King)
You are clothed in righteousness (right standing) - the darts of the enemy will not succeed (Ephesians 6:10-18). You have the purity and power of Christ
A. Remember to get a fresh perspective of God and of yourself. You are well able to overcome the enemy
B. Develop fresh prayer perspective
* See your throne rights (Hebrews 4:14-16)
* Apply effective, fervent prayer from your righteous heart (James 5:16-18)
* Confess sin and be at peace with others (forgiveness)
C. Take the Lord's Supper (communion)
D. Present your body to the Lord (Romans 12:1,2)
E. Respect the Word (Matthew 4:4, Proverbs 4:20-22) Believe it and Receive it
F. Speak to the mountain (problem)