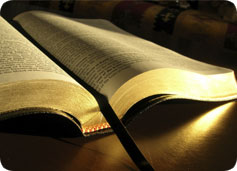 Nov 19, 2018
Thanksgiving - By Pat Stanton
---
Thanksgiving is a special time of the year. Do I enjoy all the good food, especially the desserts? Yes, I really do! I would also like to think I am blessed by focusing on the goodness of God.

In past years, when my mother and dad came to visit for Thanksgiving, I always asked Dad to share thoughts about the Lord. He loved to read from Psalm 100:4-5, "Enter into His gates with thanksgiving, and into His courts with praise. Be thankful to Him, and bless His name. For the Lord is good; His mercy is everlasting, and His truth endures to all generations."
What is thanksgiving to God? It is gratitude - a grateful language to God. It is an act of worship. Strong's concordance states that thanksgiving can be an extension of the hand in adoration. It can also be a choir of worshippers, a sacrifice of praise, or an offering. Join me as we give thanks.